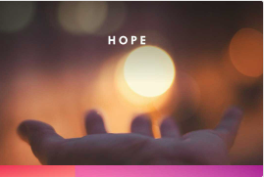 On-demand
Wed 13 Jan 2021
Sponsored by Abbott Diabetes Care, each on-demand skills based webinar is guided by Cathe Gaskell and Su Down, to support and upskill diabetes professionals during Covid-19.

Benefit from an experienced speaker and a host who understand your pressures
Includes case study examples that will build your confidence to identify patterns and apply management strategies to support your patients
Free forum created for all NHS diabetes professionals, but specifically for those who have attended the Introduction to Flash Glucose Monitoring online forum
Featuring live 40 minutes demonstration/presentation time with Iain Cranston and Anna Dover and 15 minutes Q&A session led by Ramzi Ajjan to provide the answers and dedicated guidance for data interpretation
Using evidence-based techniques, you will be able to:
Set goals to achieve enhanced communication, reach a common goal and improve engagement with your diabetes patients
Understand the importance of developing your listening skills to engage your patients
Delve into the impact of micro behaviours and body language on your communication skills
Initiate important, courageous conversations
Build resilience within your team and recognise stress in yourself and others
Keep in touch and check in on your colleagues: exploring the impact
Determine effective empathy management strategies to improve team engagement
Discover what behavioural change strategies are and how you can use them
Encourage your patients to make a change and involve them in their diabetes management
Watch these three on-demand NHS webinars from the comfort of your own home
Created specifically to support NHS Diabetes staff in your working life and wellbeing, plus benefit from:

Three hours of presentation and speaker Q&A
Follow expert guidance in your own time
Free to all NHS and public sector professionals
Immediately accessible on the 'watch now' tab
Described as 'excellent' and 'very interesting' here are some quotes from those that attended live
quote icon
"Very thought provoking, I learned some great new phrases and techniques for communicating."
-
quote icon
"Just brilliant, key messages delivered very clearly and the content was so relevant."
-
quote icon
"It was very informative with a lot of practical tools to enhance my consultation skills."
-
FREE for all NHS Diabetes professionals, take some time to refocus and benefit from this series of three 1 hour sessions. Click on the videos below to view:
Demonstrations, practical techniques, shared knowledge and experiences from your expert webinar leaders...
user icon
Su Down
Diabetes Nurse Consultant and co-Vice Chair
Primary Care Diabetes Society
user icon
Cathe Gaskell
Director
The Results Company
With special thanks to our webinar sponsor

Abbott's diabetes care division is committed to helping people manage their diabetes and achieve their best health outcomes with innovative technology, such as the FreeStyle Libre 2 system.