Share innovation and best practice from your service
Are you doing anything in your service that you would like to share? Our face-to-face conferences offer the option for attendees to submit a poster application and if successful you will be able to come along and display your case study in the break-out area. Bringing a poster will enable you to share your experiences, successes and stumbling blocks and benefit from even greater interaction and participation.

Posters can included details including:
• The challenges your service improvement focused on
• Strategies or processes your service tried
• Evidence or guidance behind your strategies
• Approaches to measuring your service improvement
• Service improvement outcomes
• Impact on patients, staff and organisational processes
• Lessons learnt: what should other services take away from this?
Represent your organisation and present your experiences
Any NHS, public sector or charity attendee can submit a poster application, so if you are planning on attending one of our face-to-face events, please consider sharing your work.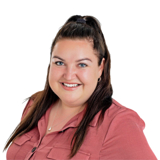 To submit your application please do send the author details and email address, poster title and abstract (200 words or less) to Sophie.
Successful submissions will be notified within one week of application.
Sophie Richardson, Delegate Support Manager

Contact: 01732 897788