Bringing industry professionals together with healthcare professionals
Our role at SBK Healthcare is to connect industry professionals with healthcare professionals in an engaging, educational environment. These trail-blazing diabetes delivery forums offer dedicated presentation, Q&A, networking and discussion time, where each sponsor will be full immersed into the event and able to effectively communicate with your NHS audience.
Interested in having your own event, managed by us?
SBK Healthcare also provides managed events. Working closely with you, as the client, we can research, produce, market and deliver the conference or online forum that best suits your audience and meets your goals.

Webinar sponsorship opportunities
If you have an audience you would like to reach, then we can help you by researching, producing, marketing and organising a dedicated webinar which will enable you to engage and grow your healthcare professional market. This is a great opportunity to position yourself and your company as an authority on relevant topics by delivering the answers to the biggest questions on the minds of your target audience.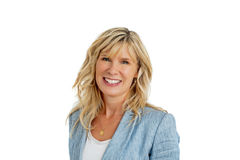 If you would like more information on sponsorship, managed events or if you wish to discuss your needs and what solutions may be appropriate for your business, please contact:

Sarah Kemm, Commercial and NHS Partnership Manager
Contact: 01732 897788