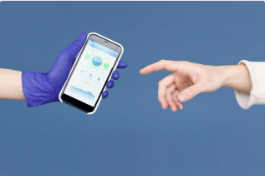 On-demand: featuring presentation and speaker Q&A: Supported by Abbott this crucial webinar is designed to cement your learning and enhance your knowledge for interpreting Flash Glucose Monitoring data.

1 hour Continuing Professional Development: what you will learn
If you are a HCP that has an existing knowledge of Flash Glucose Monitoring but work with less than 10 downloads a week, this online training is perfect for you. Find out how to:

Identify behavioural and treatment patterns in your patients' data
Work with your patients to reduce over corrections and late bolusing
Identify and provide guidance on nocturnal hypos
Assess and make clinical decisions from chaotic data
Understand and recognise dawn phenomenon, insulin stacking, postprandial glucose and high glucose in the morning
Designed to cement your learning and enhance your knowledge
One hour of presentation and speaker Q&A
Featuring an engaging video you can access in your own time
Free for everyone
Immediately accessible on the 'watch now' tab
Described as 'really helpful' and 'engaging' here are some quotes from those that attended live
quote icon
"Very informative and easy to follow."
- Salford Royal NHS Foundation Trust
quote icon
"The webinars are always of a very high standard and educational."
- James Cook Hospital
quote icon
"This was a really good way to enhance my learning, great take-aways from today."
- James Paget University Hospital
FREE for all NHS Diabetes professionals. Click on the video below to view:
First-hand speaker experience
user icon
Dr Fiona Campbell
Lead Clinician for Paediatrics
Leeds Teaching Hospitals NHS Trust
user icon
Ramzi Ajjan
Professor of Metabolic Medicine
University of Leeds
user icon
Dr Iain Cranston
Consultant Physician (Diabetes & Endocrinology)
Portsmouth Hospitals NHS Trust
With special thanks to our webinar sponsor

Abbott's diabetes care division is committed to helping people manage their diabetes and achieve their best health outcomes with innovative technology, such as the FreeStyle Libre 2 system.