Dedicated training – created specifically for you
SBK Healthcare are pleased to offer our experience and insight into educational forums as a service to you and your organisation. If you have a specific learning need, or would like to bring your team together to benefit from dedicated training time, then we can help. Take the first step today and email sarah.kemm@sbk-healthcare.co.uk or telephone 01732 897788.
Learning from the comfort of your own home can be as interactive and engaging as a face-to-face forum! Working closely with you to create engaging content, the team at SBK Healthcare can support you with one or all of the following services: research, production, marketing and organisation. This will enable you to build an exciting online forum that will meet your goals and improve your team's understanding, so that they will return to work equipped and inspired to improve your service and their delivery.
Building a conference from the ground up can be a daunting prospect. Working in partnership with our Managed Event service, will enable the creation of an excellent event that meets your needs, and engages your team with the right content and speakers. In the run-up and on the day we will take care of all your organizational concerns, so that you are part of an attractive programme.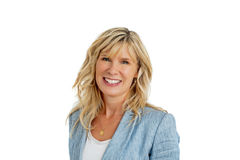 If you would like more information on online training or face-to-face forums, or if you wish to discuss your needs and what solutions may be appropriate for your service, please contact:
Sarah Kemm, Commercial and NHS Partnerships Manager
Contact: 01732 897788